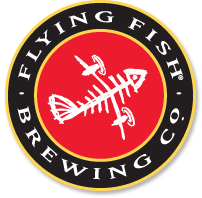 Event Details
Date:
Sunday, Jun 22
Event Type:
AHA Rallies
Time:
3:00 pm - 6:00 pm
Contact:
Matt Bolling

Flying Fish Brewing Company
The American Homebrewers Association (AHA) is bringing the AHA Rally program to New Jersey for the first time! Rally with us at Flying Fish Brewing Co.!
Join us at Flying Fish Brewing Company!
Enjoy Flying Fish beer samples
Take home a Rally-exclusive gift from the AHA
Meet Flying Fish brewers and staff
Take a VIP brewery tour
Mingle with local homebrewers
Win great prizes from the AHA and Flying Fish!
AHA rallies are free to current AHA members. Non-members can join now, or sign up onsite at a discounted member rate. Save time and fill out a membership form in advance to bring with you to the Rally. Don't forget to RSVP to help us properly prepare for the event. Please bring your AHA member card to the event (or they can look you up by name).
PLEASE RSVP TO THIS EVENT ON THE AHA SITE IF YOU PLAN ON GOING!
The ALEiens will have a table set up at the Rally. We will have our banner, white boards, Zymie, and a table there if you want to bring beer to pour. We DO NOT have a draft system like last time. If you want to participate, you can bring bottles, growlers, kegs (with a party tap, co2, bucket to keep it with ice) and pour out your brew. You need to be an AHA member to go, sign up online or that day.
If you are interested in attending, please sign up below & let us know if you'll be pouring anything that day.
1. Natalie DeChico
2. Joe DeChico
3. Jess Streeter (pouring some growlers and bottles of assorted goods)
4. Jake Gardner
5. Sean Sliwinski
6. Denise Schiller (pouring some deliciousness)
7. Kurt Schiller (pouring some deliciousness)
8. Dave Drass
9. John Schwendiman
10. Steve Wieland
11. Michael Grippi
12. Zymie
13.