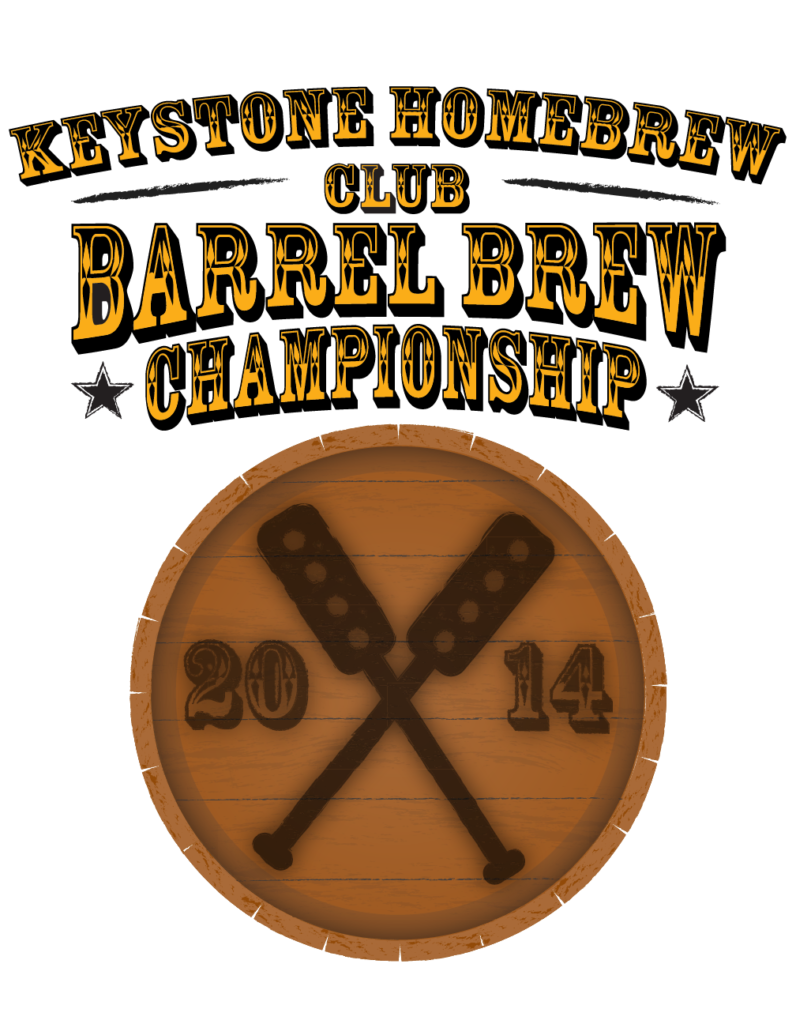 Keystone Homebrew Supply is proud to announce the return of the Club Barrel Brew Championship on Saturday, July 19, 2014.  Our Montgomeryville location has been transformed since the original event, making it the ideal spot to host the ultimate regional club competition. The original event was a huge success (we've posted 100 photos to prove it!), with 12 participating clubs, and we are excited about the opportunity to host another such gathering for the region's homebrewing community. There is no fee to participate in the event or to enter the competition, which is open to all regional homebrew clubs (subject to validation). Read on for details, and please fill out the sign-up form at the bottom of this page. You can find even more details on our page of frequently asked questions.
Keystone Homebrew Supply will award up to $1,000 in gift certificates to the winning club, and arrange for each club the free use of a 53 to 60 gallon barrel previously used to age wine or spirits. The size and type of barrel will be determined, based on availability, as the date approaches.
Beers must be brewed at Keystone Homebrew Supply on Saturday, July 19, and be either fermented or aged in the designated club barrel here at our Montgomeryville location.
Each club determines their own recipe and aging schedule, brews their own beer on their own brew systems, and makes their own barrel additions (if any). We recommend 35 to 45 gallons of wort per barrel.
A select group of unaffiliated and entirely incorruptible celebrity judges will judge the barrel brews during Philly Beer Week 2015.
The winning club, as determined by the celebrity panel, will receive the 2014 Keystone Club Barrel Brew Champion Award, which will depend on the number of participating clubs:
Fewer than 15 participating clubs, $500 in Keystone Gift Certificates
15+ participating clubs, $1,000 in Keystone Gift Certificates
We have plenty of space for your club to spread out and brew, and we will also handle storage of the barrel. In addition to all the homebrews that will be shared, we are lining up sponsors to contribute food, beer, and prizes for the event:
New for this year: winning clubs will be awarded points toward the 2015 KeystoneCup:
First place: 15 points
Second place: 10 points
Third place: 5 points
EVENT SPONSORS
The following confirmed sponsors will be serving food or beer during the event:
Free Will Brewing
Iron Abbey/Na Brasa
Bespoke Bacon
The ALEiens are going to participating and need 10-11 5-gallon batches (style TBD) to be brewed that day, fermented at the Keystone store, then poured into a barrel, and fermented with bugs for a year!
1. Justin Dyjak & Kurt Schiller- 5 gal
2. Joe & Natalie DeChico- 5 gal
3. Jeff Stadalman?
4. Alex Mustico
5. Dave Drass & John Schwendiman
6. Jess Streeter- 5 gal
7.
8.
9.
10.